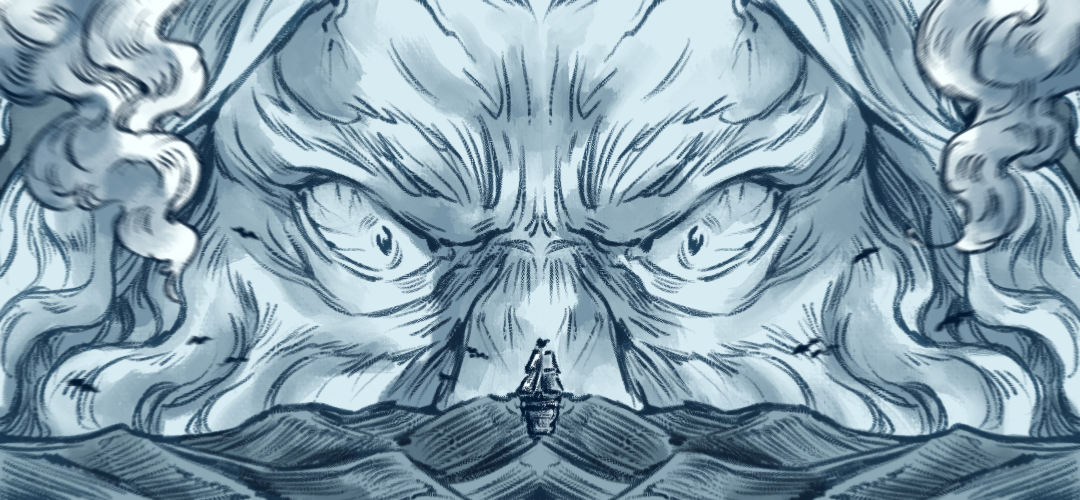 Cape of Storms
Cape of Storms
Helm a ship plagued by dangers, both physical and emotional. Dodge obstacles to survive, but don't lose hope or the journey will be doomed to fail.
The game is very close at heart to our team, as it builds upon the culture and mythos of the Portuguese People. The villain of our story is Adamastor, a personification of the storms and hopelessness of the voyages in the Maritime Exploration, as written by Luís de Camões in his literary work of global renown, "Os Lusíadas". In addition to this, we drew inspiration from the Azulejo, the portuguese ceramic tiles that ornate our streets and buildings.
How to Play:
Keyboard:
WASD: move the ship
Space-bar: Parry the flashing obstacle
Controller:
Left Analog Stick: move the ship
Triangle or Y button: to select buttons menu
Any of the 4 right buttons: Parry the flashing obstacle
Parry the flashing obstacles to gain various bonuses, from regaining health points to regaining the hope and clearing the skies.
The Team:
This game was made in 48 hours for Game Jam+ 2022.
Check out our pitch for Cape of Storms: https://youtu.be/clWfVJDJc3s

We are part of a college game dev group called GameDev Técnico.
You can find us here!
| | |
| --- | --- |
| Status | Released |
| Platforms | Windows, HTML5 |
| Authors | Nomig, Fowlron, GoncaloGoulao, BeastieBaiter, Space_Shoe, Sofia Ribeiro |
| Genre | Action |
| Tags | adamastor, Endless Runner, gamedevtecnico, gdt, lusiadas, Singleplayer |
Install instructions
Download, unzip, run "CapeOfStorms.exe"